Featuring one more Edudemic article on Challenges, Strategies, Features and Apps associated with effective and engaging Mobile Learning Design.
Via Scoop.it – SchooL-i-Tecs 101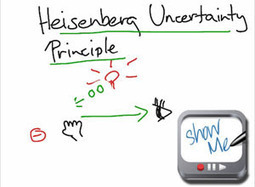 ShowMe, like other whiteboard apps, captures what users draw on the iPad screen but it also records their voice. Creations are then stored and can be shared with others. For users, ShowMe capitalizes on the touch computing of the iPad, which feels more interactive than a mouse and keyboard, but it also provides the "pen on paper" look-and-feel
Ahead.com – Zooming Presentations.
Do you love Prezi but want a few more features? Try Ahead.com a non-linear presentation tool similar to Prezi where you can load just about everything and move it over or under static content.
In addition to the layer features, Ahead uses scenes to determine the order and zoom level.