For a while I'd been looking for online Postgraduate course opportunities available.  Given the fact that since my university days, about a lifetime ago, Greek educational undergraduate and especially postgraduate landscape has been still, time-frozen, with minor shining exceptions (MA in ICT in Education– University of Athens and Hellenic Open University M.Ed  ) and since one swallow doesn't make a summer, all of those who never had a fair chance to complement their expertise with an MA, or PhD for that matter, can only head for online courses widely offered by modern institutions worldwide.
As our educational framework doesn't yet give much room to modernization and tags such as
elearning
Instructional technology
ICT in education
e-Resources librarianship
Social Media in Education
Libraries and Web 2.0
don't constitute independent academic disciplines, it's only natural that educators and librarians, out of their need to expand their potential, will look elsewhere for specialization breakthroughs.
During that process, with economic recession and overall uncertainty ruling, most will try to cut on expenses however jeopardizing quality.  On the other hand, North American and UK Postgraduate Programs enjoying great reputation may seem a good choice at first but can heavily weigh on family budgets.
In my case, the recommendation from a friend opened my eyes to the Spanish tertiary education wonder!!  After countless hours of program comparisons, I realized that on the other side of the Mediterranean a tremendous evolution in terms of Educational Technology, Blended Learning Initiatives, Digital Teaching Resources and ICT Classroom Use practices was in progress.  All the things I encountered during my long research were pointing to only one conclusion: smashing methodology/content quality aligned to technological progress and 21st century skill requirements at surprisingly affordable fees!!  After all, isn't that what equal opportunities in education is partly all about??
The Iberian education reality is leading the way.  Hopefully, other European counterparts will soon follow making higherEd more accessible, flexible, rewarding and affordable.
Via Scoop.it – New-Tech Librarian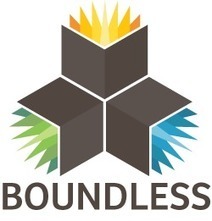 I'm one of the first in line for Boundless. Looking forward to never buying and using a textbook again. Join Me!
Boundless Learning is making the world's open educational content more useful for students by connecting them with the wealth of high quality, openly licensed, and free educational content that has been created by leading educators and institutions over the last 20 years. We work directly with pillars of the Open Educational Resources (OER) community and have an esteemed set of advisors and investors with substantial experience in education, publishing, and OER. Boundless curates the best open content to create a free learning platform that saves students money and helps them learn more efficiently.
Via Scoop.it – SchooL-i-Tecs 101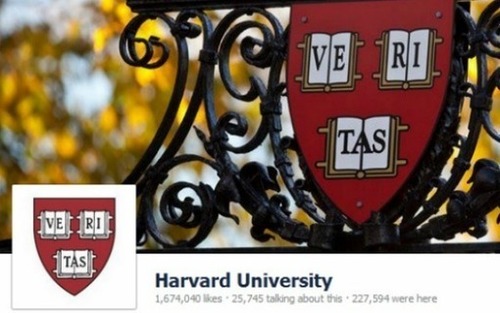 Harvard University is ranked as the most social media-savvy university, beating University of Pennsylvania and MIT for the top spot.