Via Scoop.it – SchooL-i-Tecs 101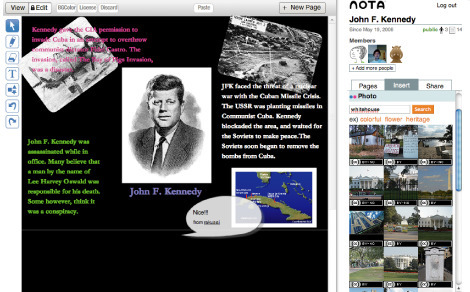 Nota. You can simultaneously create and collaborate on fun, interactive web pages.
Nota is a unique free, open canvas that allows users to create, share and collaborate on presentations and virtually any other form of online material instantly integrating text, video, maps, clip art, photos from web album or on the local computer, or license-free images from Flickr, and material from an ever-expanding array of sources. They can then instantly embed their work in Facebook or blogs, and can share and collaborate with friends and classmates.